Rais wa zamani wa Marekani George W. Bush amejikuta 'akiingia chaka' kwa kutangaza 'kifo' cha Rais wa zamani wa Afrika Kusini Nelson Mandela ambaye bado yuko hai.
Kosa hilo limetokea jana asubuhi (September 1) kwa bahati mbaya baada ya msemaji wa rais huyo wa 41 wa Marekani kujichanganya kwa kutosoma vizuri habari inayomhusu Mandela kupitia Washington Post hivyo kumfanya Bush aandike ujumbe huu,
"Barbara and I mourn the passing of one of the greatest believers in freedom we have had the privilege to know. As President, I watched in wonder as Nelson Mandela had the remarkable capacity to forgive his jailers following 26 years of wrongful imprisonment — setting a powerful example of redemption and grace for us all.
He was a man of tremendous moral courage, who changed the course of history in his country. Barbara and I had great respect for President Mandela, and send our condolences to his family and countrymen."
Baada ya kosa hilo kutokea msemaji wa Bush, Jim McGrath alitweet kuomba radhi na kukiri kupitiwa na kufanya kosa la kijinga "The 41 stmnt sent this morning was the result of my mis-reading the header on the WaPo news flash. Stupid mistake by me. Apologies to all,".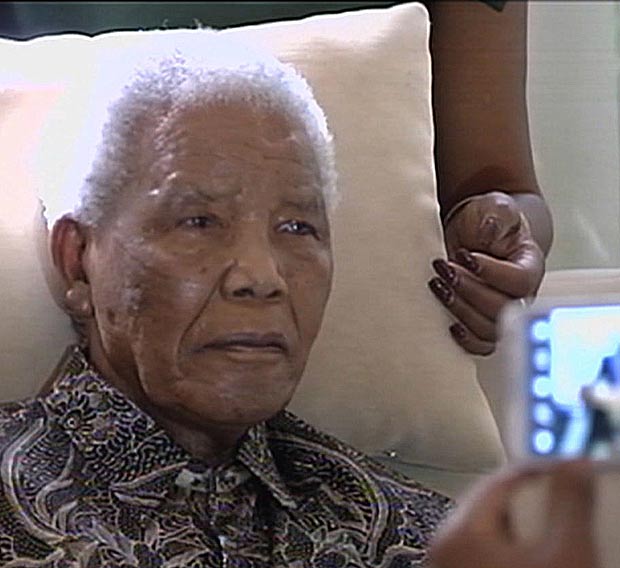 Upande wa Afrika Kusini walirekebisha taarifa hiyo kwa kusema Nelson Mandela yuko hai na wanaamini hilo lilikuwa ni kosa tu, hivyo hawatalichukulia kama kitu kikubwa sana.
"It is clearly incorrect. We see it as an error on his side' and aren't going to 'make a big deal about it", alisema msemaji wa rais wa Afrika Kusini Mac Maharaj.
Nelson Mandela aliruhusiwa kutoka hospitali jana Jumapili (September 1) baada ya kulazwa tokea (June) akisumbuliwa na matatizo ya mapafu, lakini inasemekana hali yake bado si nzuri sana.
Source: Mail Online